Facials
---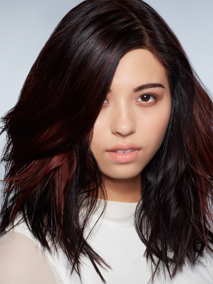 Looking for the best destination for facials in Peoria, IL? Begin your journey to healthy, radiant skin at Five Senses Spa, Salon and Barbershop.
Facials are the perfect way to relax your facial muscles, neck and shoulders – leaving your skin renewed and refreshed. Facial Treatments are recommended by our Spa Specialists on a weekly or monthly basis to manage and maintain excellent results.
*We are now able to accommodate up to 7 spa services at a time. Our Adjoining Couples Rooms are ideal for 2 to 4 individuals to share their spa experience together.
Facials. Your visit will be customized with an Aveda Sensory Journey and skin consultation with your Spa Specialist.
Tulasara™ Facial. Accelerate your journey to more firmer, brighter, calmer, and healthier looking skin with the new Tulasara™ Facial Treatments. After a thorough consultation, your Spa Specialist will customize the best combination of Tulasara™ products for your skins specific needs. By using Aveda's personalized aromas and techniques, they will design a treatment that will move your skin toward balance and instantly reveal it's natural beauty.
30 min $55
60 min $79
90 min X
Outer Peace Tulasara™ Facial. Healthy skin is your best defense. Go beyond an acne fix to acne freedom. Increase your Outer Peace with the multi-faceted approach to treatment skin breakouts. This facial treatment will help to clear your skin without over-drying and irritating effects. With a special focus on skin exfoliation and redness reduction, your skin's appearance will improve, helping to correct as well as prevent, future blemishes. For best results, our Spa Specialists recommend a minimum of three treatments in a two-month time frame.
30 min X
60 min $89
90 min $119
Dual Exfoliation Peel Facial. Aveda's latest advancement in non-invasive, skin-renewing treatments. Combining naturally derived mechanical and biochemical exfoliation methods into one powerful service that transforms and rejuvenates the skin through the process of dual exfoliation. Delivering immediate results in improved skin texture, clarity and radiance; smoothed appearance of fine lines and wrinkles; and refined pores, revealing fresher, younger looking skin. In a clinical study, the Dual exfoliation peel achieved better results than a combined microdermabrasion/30% glycolic peel treatment in both immediate smoothness, radiance and skin tone one week later. *Not recommended for sensitive skin.
30 min X
60 min X
90 min $119
Back and Shoulder Treatment. Experience a deep-cleansing masque and massage of this hard-to-reach area. Shoulders, neck and back are purified and refined to ensure well-cared for skin.
30 min X
60 min $80
90 min X
---
Custom Enhancements. Facials and skin treatments are beneficial for your skin and soothing for your body. Cleanse your face and pores with a customized facial.
Botanical Kinetics Energizing Eye Treatment (15 min). Botanical Kinetics Energizing Eye Creme revitalizes eyes and reduces puffiness with licorice root and coffee bean extracts. The gentle activation of specific energizing pressure points helps energize the look of skin around the eyes. *Recommended for all skin types
Price +$15
Botanical Resurfacing Treatment (20 min). Energize your skin with an alternative to microdermabrasion leaving the skin smooth and radiant. *Not recommended for sensitive skin
Price +$20
Plant Peel Masque (20 min). Retexturizes skin by exfoliating dulling skin cells, smoothing lines and wrinkles, evening skin tone and refining pores to restore youthful radiance. *Recommended for all skin types
Price +$25