There's still a bit of a chill in the air, but with spring officially beginning soon, we know that the warm months are ahead! Why not celebrate by enhancing your natural color with a boost of highlights? Highlights add amazing depth and interest to your hair no matter what your color and they're a great way to show off your style without committing to a drastic color change. To inspire your spring highlights, here are some of the most popular highlight trends we're seeing this year.

Auburn highlights for brunettes. Adding a touch of red to your look makes a great style, and these auburn highlights add a beautiful warm glow that will enhance any outfit. As with all highlight styles, you can go with chunky, bold highlights or keep it subtle – the choice is yours and reflects your individual personality!

Chocolate caramel balayage. Another great choice for brunettes, this rich and luscious color gives you a natural-looking high dimension look that's perfect for spring. It's a great style that looks as delicious as its name implies.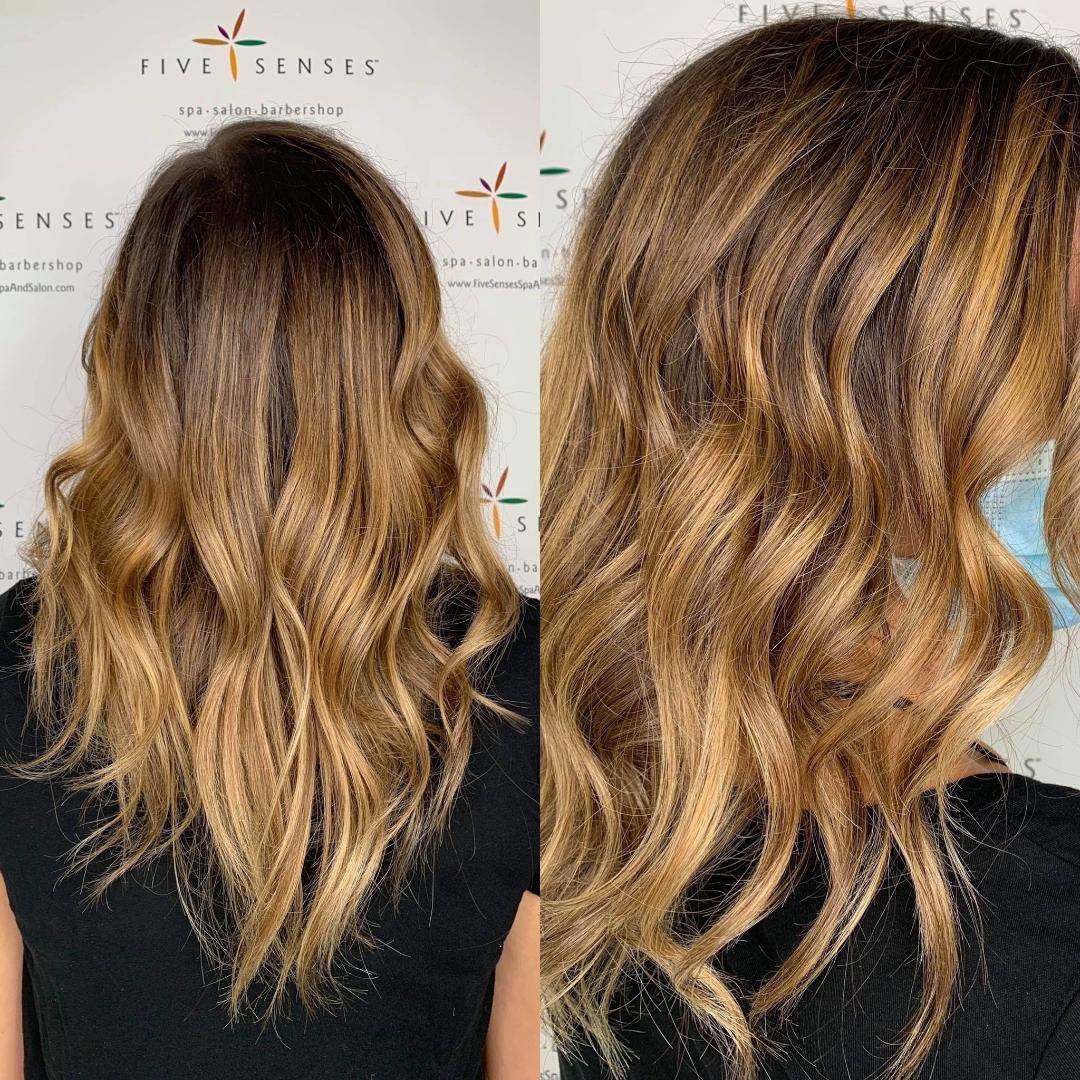 Sandstone. This is a perfect look for blondes who want to go a bit lighter and brighter as the sun shines more in the warmer months ahead. It's all about cool dirty blonde undertones warmed up with buttery blonde highlights to give you a natural, sun-kissed look.

High-contrast icy blonde. If you're looking to make a bold statement, this is a great highlight color choice. It pairs a deep, dark base color with abundant icy blonde highlights on top, giving a high contrast look with movement and light. 

Pearl blonde. This choice has a light beige blonde with balayage highlights of ultralight pearl blonde. The result is a decidedly feminine look that is perfect for spring that gives your hair the luminescent effect of pearls. 

Pink highlights. If you're ready to make a bold statement with one of the most popular fantasy colors of the season, pink highlights are perfect for you. They look amazing with both brunette and blonde bases and give you a look that really shows off your personality. Go for a subtle babylight or a fabulous chunky highlight look to create the style that's perfect for you!

Thinking about adding highlights to enhance your color for the warmer months ahead? Make an appointment today at Five Senses Spa, Salon & Barbershop and our expert stylists will help you choose the perfect highlights for your favorite color. Call us at (309) 693-7719 to book your appointment. You can also visit us at 5035 W American Prairie Drive in Peoria, Illinois, or book the highlighting that fits your schedule on our free mobile app. It's available on iTunes or Google Play.