Make Up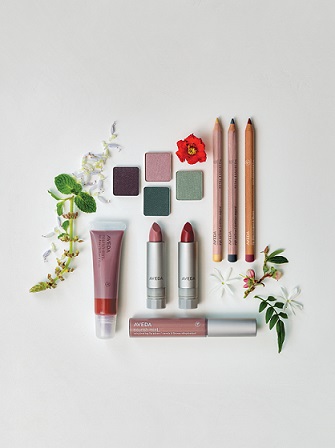 Aveda's make-up products are created with conditioning plant oils that care for your skin and the Earth.
---
Make-Up
. Enhance your inherent beauty and showcase your best features with colors that reflect the richness of nature's palette.
Special Occasion Make-Up. Our make-up artists will enhance your natural beauty with techniques and colors that compliment your skin tone. *Complimentary with $40 Aveda product purchase.
$40
Make-Up Lesson. Our make-up artists will work with you to design a look that corresponds to your skin tone, texture and overall facial appearance. Techniques will be shared, allowing you to replicate what is demonstrated.
$45
---
Eyelashes
. Enhance your eyes with our temporary eyelash options.
Full-Line Eyelashes. These re-useable, temporary lashes are ideal for weddings, special occasions and those experiencing lash loss from medical conditions.
$30
Individual Eyelash. Achieve longer and fuller eyelashes. This individual temporary lash application creates a natural look that accentuates your eyes.
$40
---
Tinting*
. A safe and appropriate tint is applied to your brows and natural lash to enhance the color and definition of your eyes. Whether you are going on vacation, don't like to apply, or are very sensitive to mascara, you can still have the definition needed to make your eyes stand out. *Patch Test required 24 hours before application.
Brow Tinting. Brow tinting can naturally accentuate the eye for anyone who pencils or shadows the brows daily.
$20
Lash Tinting. Define your eyes, and make them stand out.
$25
Brow & Lash Tinting. Combine both services and really make a statement!
$35